Front Desk Agent Apply
Aloft Hillsboro-Beaverton
Hillsboro, OR
Part Time
Posted January 11, 2021
Front Desk Agent
The Front Office Agent is responsible for providing consistent excellent service to guests/clients before arrival, upon arrival, and during their stay, from check-in to checkout. This employee will be responsible for registration, checkout, and cashiering. 
What you will be doing
Welcome and register guests expeditiously, provide information to guests as needed, obtain identification and credit/check approval as directed by hotel policy. Verify rate and departure date. Confirm and modify information required to complete the registration process as per hotel procedures.
Answer all guest questions accurately and resolve problems in a timely manner ensuring guest satisfaction. Authorize revenue allowances as allowed by hotel policy.
Resolve guest problems and complaints following the "L.E.A.D" Widewaters Hotels process.
Upsell guest rooms, food & beverage outlets if applicable and seasonal hotel promotions.
Make restaurant, transportation, and/or entertainment reservations for guests, plus other Concierge services as requested and have thorough knowledge of hotel amenities, company, and local area & attractions.
Communicate with other hotel departments to maintain a high level of guest satisfaction.
Maintain an understanding of hotel history, services, facility information, and rates and packages.
Thank guests with genuine appreciation at the end of each stay, and ask "Is there anything that we could have done better to make your stay more enjoyable?"
Register guests in Reservations/PMS and follow proper check-in, check out procedures.
Review Front Desk log when coming on shift and record pertinent information as needed throughout the shift.
Post charges to individual room or master account.
Manage cash/credit transactions and maintain a personal bank.
Accept payment for guest accounts including third party, advance purchase reservations, and during the time of registration at check- in/check-out.
Develop and maintain positive working relationships with others and support team to reach goals.
Assists others as needed and special projects, as necessary.
Requirements
Associates Degree in Hospitality or Travel & Tourism preferred. 
A minimum of one (1) year experience in a front office role.
Must possess a thorough knowledge of the hospitality industry and have sound administrative skills.
Must be able to speak, read, write and understand the primary language(s) used in the workplace.
Strong Guest Service Skills
Able to work on PMS software.
Able to communicate effectively with guests, management, and co-workers.
CPR certification is a plus.
Must be able to stand up to 8 hours at a time.
Must have a positive attitude at all times.
We are an equal opportunity employer and all qualified applicants will receive consideration for employment without regard to race, color, religion, sex, national origin, disability status, protected veteran status, or any other characteristic protected by law.
View All Current Opportunities at Widewaters
At A Glance
Celebrate your style at Aloft Hillsboro-Beaverton, a hip new hotel where you'll be within a half-mile of IBM, Nike World Headquarters, Nvidia Corporation and other offices. We offer easy-breezy access to all of the hot spots in the Portland metropolitan area. Meet & mingle with friends at our w xyz bar, grab a sweet, savory or healthy snack from re:fuel by Aloft, our 24/7 pantry or play in our re:mix lounge. Plus, you can always stay connected with free hotel-wide wired and wireless High-Speed Internet Access! Breeze into one of our Aloft rooms, featuring our ultra-comfortable signature bed, walk-in shower, custom amenities by Bliss® Spa and more. Our plug & play connectivity station charges all of your electronics and links to the 55" LCD TV to maximize work and play.
Widewaters Hotels' Mission & Values
Widewaters Hotels is an award winning, innovative hospitality management leader, built on proven pillars of success. We are passionate about delivering exceptional returns for our owners and partners, creating the ultimate guest experience and providing rewarding opportunities for our associates.
Widewaters' Hotels Values: Our values guide the way we work with and for our guests, owners & associates. Through Passion, Energy, Attitude & Work Ethic we have created a vibrant company culture and a compass for our actions.
Company Website: AloftHillsboroBeaverton.com
EEOC
We appreciate your interest in Widewaters Hotels, LLC. Widewaters Hotels, LLC offers equal opportunities to all persons without regard to race, color religion, age, sex, disability, national origin, ancestry, citizenship, military or veteran status, marital status, sexual orientation, domestic violence victim status, predisposing genetic characteristics or genetic information, or any other status protected by law.
Aloft Hillsboro-Beaverton
137 Room Hotel
Our Hotel
We offer a prime location just steps from several of the city's most prominent destinations, such as Intel and the Nike Headquarters. Following your day of work or play, you'll find a welcome reprieve in our boutique hotel rooms and suites, complete with complimentary Wi-Fi and mini-refrigerators. Meet and mingle with friends at the W XYZ® bar, or play a game of pool in the Re:mix lounge. Once you're in the mood for food, visit Re:fuel by Aloft, our gourmet pantry, to keep your appetite at bay. Work off some of those calories with a refreshing dip in our indoor Splash pool, or a full workout in our 24-hour Re:charge fitness center. Find a home for your upcoming business or social event in one of our three versatile event spaces, featuring dynamic designs, high-speed Wi-Fi and AV equipment.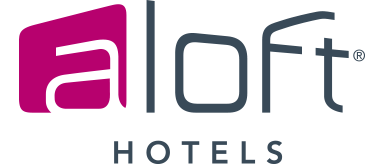 1705 Northwest Amberglen Court
Hillsboro, OR 97006
Current Job Openings