Breakfast Cook Apply
The Craftsman Inn & Suites
Fayetteville, NY
Part Time
Posted September 9, 2019
Widewaters Hotels is looking for a BREAKFAST COOK to join the Craftsman Inn & Suites. Early risers needed!! Apply today to join an amazing team!!
Breakfast Cook
Who this Job Will Appeal To
Widewaters Hotels, LLC regards employees as its single greatest asset. We seek energetic, passionate, results oriented professionals to join our team. If you possess these qualities, we are interested in learning more about you. 
Job summary
The Breakfast Cook/Ambassador is responsible for the complete set up of the complimentary breakfast arrangement. The Breakfast Cook/Ambassador will greet guests in a courteous manner and maintain the cleanliness of the room at all times. This employee will break down the breakfast set up and make all arrangements for opening the following morning. Breakfast Cook/Ambassador is required to adhere to the mission and values of Widewaters Hotels, LLC.
What you will be doing
Maintain complete knowledge of daily house count, in house groups, and features and services provided by the hotel.
Be aware of guest satisfaction scores and work toward increasing departmental and overall guest satisfaction.
Greet and acknowledge all arriving guests.
Be aware of guests' needs; assist in providing a pleasant experience.
Promote and educate guests on all breakfast options available per brand standards.
Provide a professional image at all times through appearance and dress.
Inspect area to ensure that all standards are met, and rectify any deficiencies in an appropriate manner.
Maintain the cleanliness of the breakfast area and dining area at all times. 
Assist meeting rooms during breakfast times while supplying coffee, water, and other breakfast items as requested when events or meetings are held. 
Perform any assigned task not outlined above that the associate has the ability to perform.
Requirements
High school diploma or equivalent preferred.
Previous food and beverage experience preferred or equivalent training.
Ability to communicate effectively with guests, management, and co-workers.
CPR certification is preferred.
Food sanitation certification is a plus and required within 90 days of employment.
While performing the duties of this job, the employee is regularly required to sit, stand;  use hands and fingers to handle or feel; talk or hear; and taste or smell.  The employee frequently is required to stand and walk.
Widewaters Hotels' Mission and Values
Widewaters Hotels' Mission is an innovative hospitality management leader, built on proven pillars of success. We are passionate about delivering exceptional returns for our owners and partners, creating the ultimate guest experience and providing rewarding opportunities for our associates.
Our values guide the way we work with and for our guests, owners & associates. Through Passion, Energy, Attitude, Effort & Work Ethic we have created a vibrant company culture and a compass for our actions.
EEOC
We appreciate your interest in Widewaters Hotels, LLC. Widewaters Hotels, LLC offers equal opportunities to all persons without regard to race, color religion, age, sex, disability, national origin, ancestry, citizenship, military or veteran status, marital status, sexual orientation, domestic violence victim status, predisposing genetic characteristics or genetic information, or any other status protected by law.
The Craftsman Inn & Suites
90 Room Hotel
Our Hotel
A bold transformation has taken place at the Craftsman Inn & Suites. You can still find us near the Fayetteville historic district, Syracuse University, and local attractions such as Green Lakes State Park, but now you'll find a newly renovated rustic elegance, accented by classic Stickley furnishings. Event spaces have been reimagined to host powerful meetings and impressive social events. And equally remarkable is the Craftsman Wood Grille and Tap House – your on-site place to savor classic American fare and unwind with your favorite cocktail.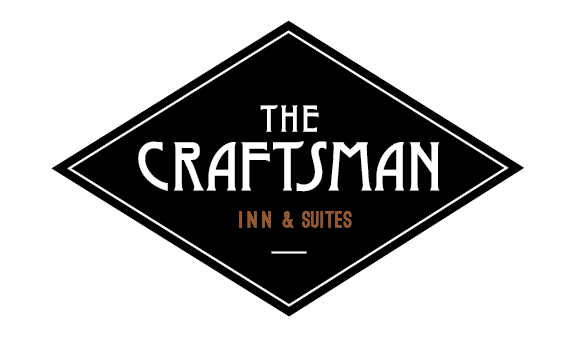 7300 East Genesee Street
Fayetteville, NY 13066
Current Job Openings