Room Attendants / Housekeepers Apply
The Craftsman Inn & Suites
Fayetteville, NY
Posted April 10, 2019
Widewaters Hotels is looking for Full & Part Time ROOM ATTENDANTS for the newly renovated Craftsman Inn & Suites. Apply today or join us for a CAREER FAIR at The Craftsman Inn & Suites on Tuesday, April 23rd from 9am -1pm & Wednesday, April 24th from 3pm-7pm GUARANTEED INTERVIEWS!
Room Attendants / Housekeepers
Job overview
The Room Attendant is responsible for maintaining and cleaning the guest rooms of the hotel in accordance to hotel standards in a timely manner. The Room Attendant is also responsible for maintaining the floor hallways, carts, linen closets, etc. The Room Attendant is required to adhere to the mission and values of Widewaters Hotels, LLC.
What you will be doing
The Room Attendant is focused and responsible for the following:
Clean guest rooms according to standards within allotted time frame by sweeping, mopping, scrubbing, or vacuuming.
Change bed linens and replace towels and other amenities.
Greet guests upon interaction with a warm and friendly greeting.
Wipe down furniture and fixtures; dust furniture, walls or equipment.
Process guest items left in rooms according to lost and found policy.
Practice safe work habits, wear protective safety equipment and follow MSDS and OSHA standards.
Notifies guest services when service is complete so rooms may be sold. Report any room unable to be serviced within an appropriate timeframe to supervisor.
Report needed repairs of unsafe conditions to supervisor.
Check for proper operation of all guest room equipment including televisions, cooling system, hair dryers etc. Ensure all is in good working order prior to each day. Report any deficiency to the appropriate personnel to repair.
Requirements
Strong Guest Service Skills
Must have attention to detail and be customer service oriented.
Ability to communicate satisfactorily with guests, management, and co-workers
High School degree or equivalent.
Widewaters Hotels' Mission and Values
Widewaters Hotels' Mission is an innovative hospitality management leader, built on proven pillars of success. We are passionate about delivering exceptional returns for our owners and partners, creating the ultimate guest experience and providing rewarding opportunities for our associates.
Our values guide the way we work with and for our guests, owners & associates. Through Passion, Energy, Attitude, Effort & Work Ethic we have created a vibrant company culture and a compass for our actions. 
EEOC
We appreciate your interest in Widewaters Hotels, LLC. Widewaters Hotels, LLC offers equal opportunities to all persons without regard to race, color religion, age, sex, disability, national origin, ancestry, citizenship, military or veteran status, marital status, sexual orientation, domestic violence victim status, predisposing genetic characteristics or genetic information, or any other status protected by law.
The Craftsman Inn & Suites
90 Room Hotel
Our Hotel
A bold transformation has taken place at the Craftsman Inn & Suites. You can still find us near the Fayetteville historic district, Syracuse University, and local attractions such as Green Lakes State Park, but now you'll find a newly renovated rustic elegance, accented by classic Stickley furnishings. Event spaces have been reimagined to host powerful meetings and impressive social events. And equally remarkable is the Craftsman Wood Grille and Tap House – your on-site place to savor classic American fare and unwind with your favorite cocktail.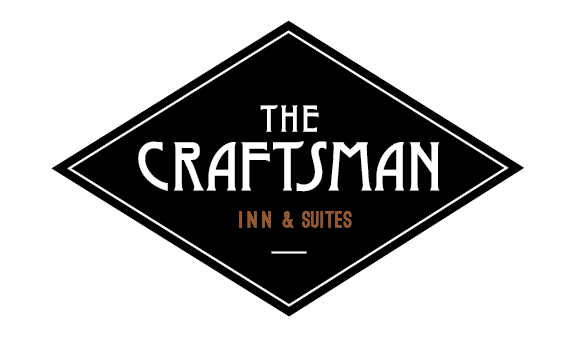 7300 East Genesee Street
Fayetteville, NY 13066
Current Job Openings